Dickmann Richter Architekten Brand Identity
Brand Identity

Web design

Webs
We worked closely with Dickmann Richter Architekten to create an impactful brand identity, establishing a timeless and modern style.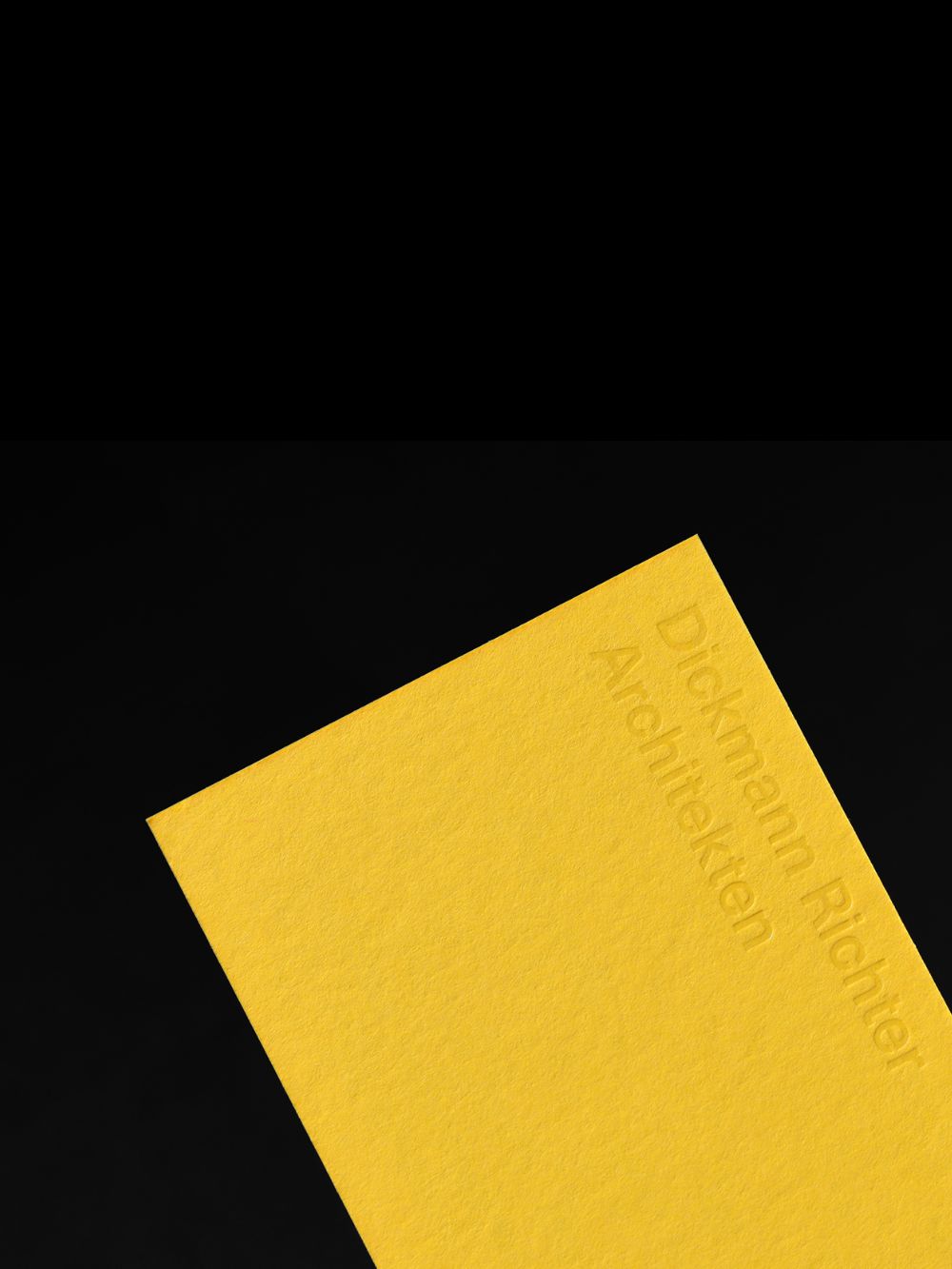 The sharped identity intends to create trust in their high-quality service, setting minimal and aesthetically appealing design. Therefore, the brand's image focuses on the sensitive use of colours. The yellow is a dominant visual element in contrast with the black to address strength and vibrancy. The result is direct and audacious, connecting minimal abstraction and bold colour.
Paper: Gmund Colors Matt
Finishing: trasparent hot foil stamping
Printing: Gallery Print, Berlin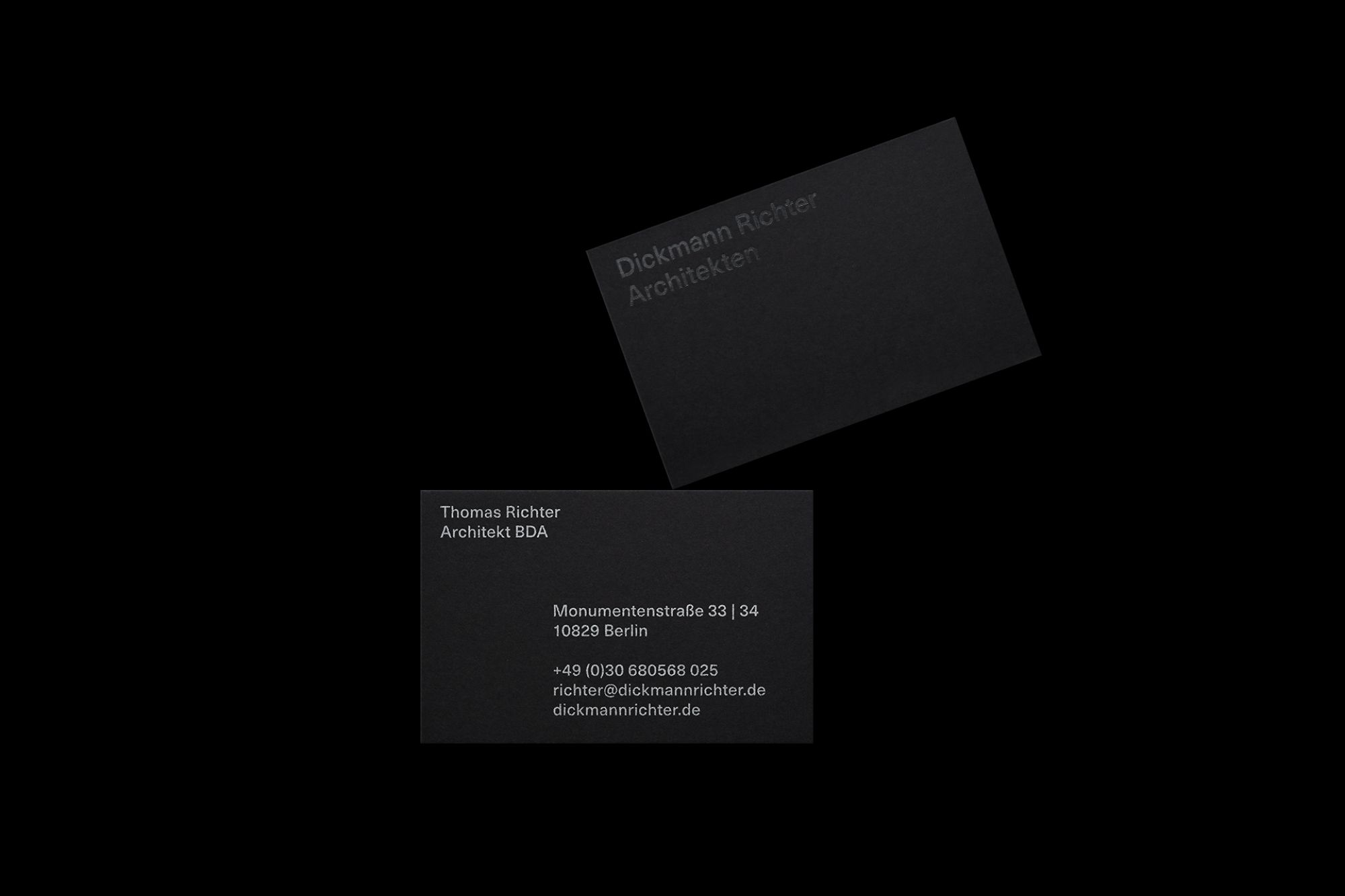 We worked closely together with the client, conducting a design workshop at the early stage and identifying key points for designing their website. Our goal was to create a simple structure that was easy to navigate for the user and was easy to maintain for the owner.

See it online ︎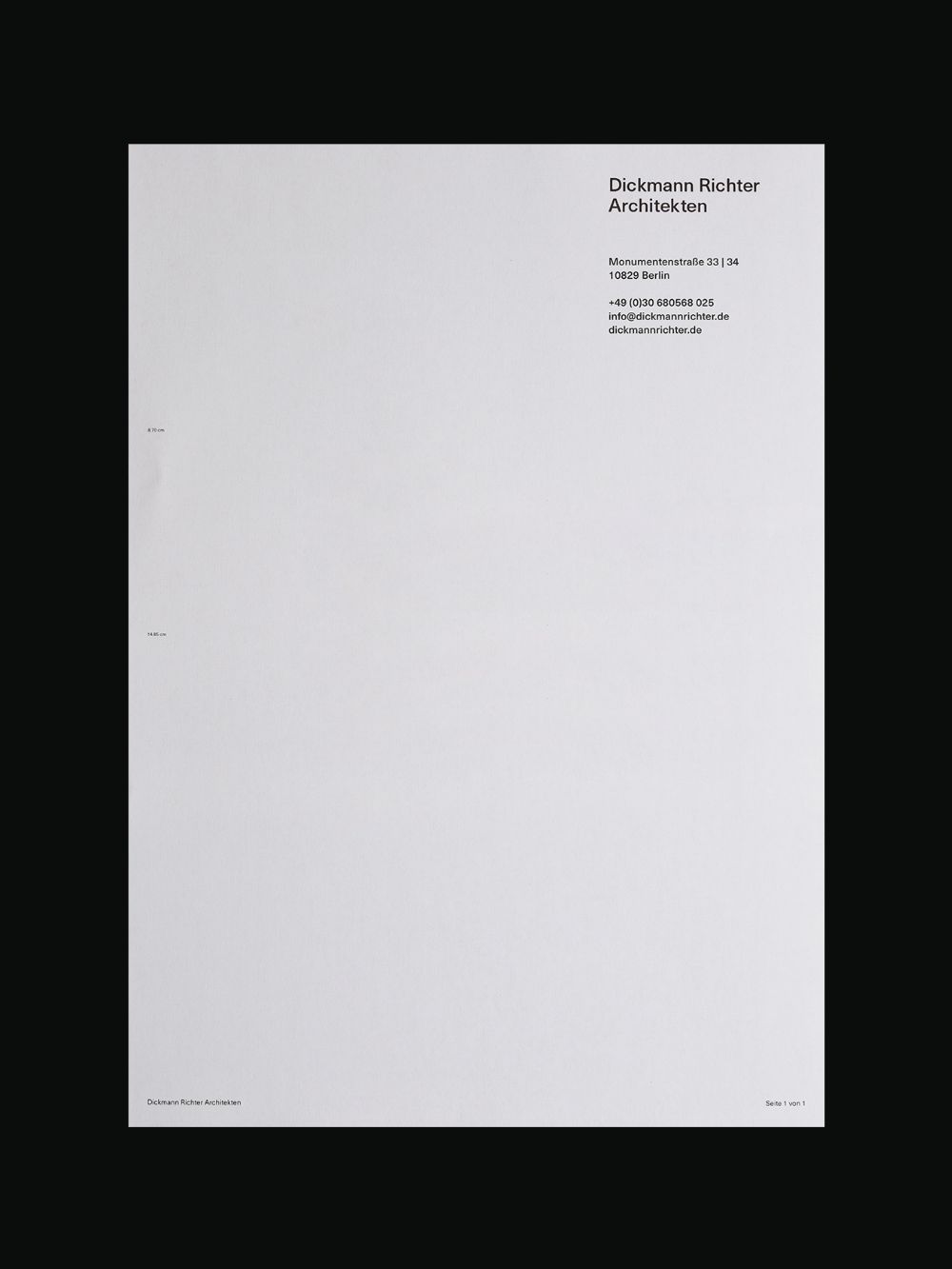 About
OCIO is a brand design studio. We believe in creating meaningful brands.