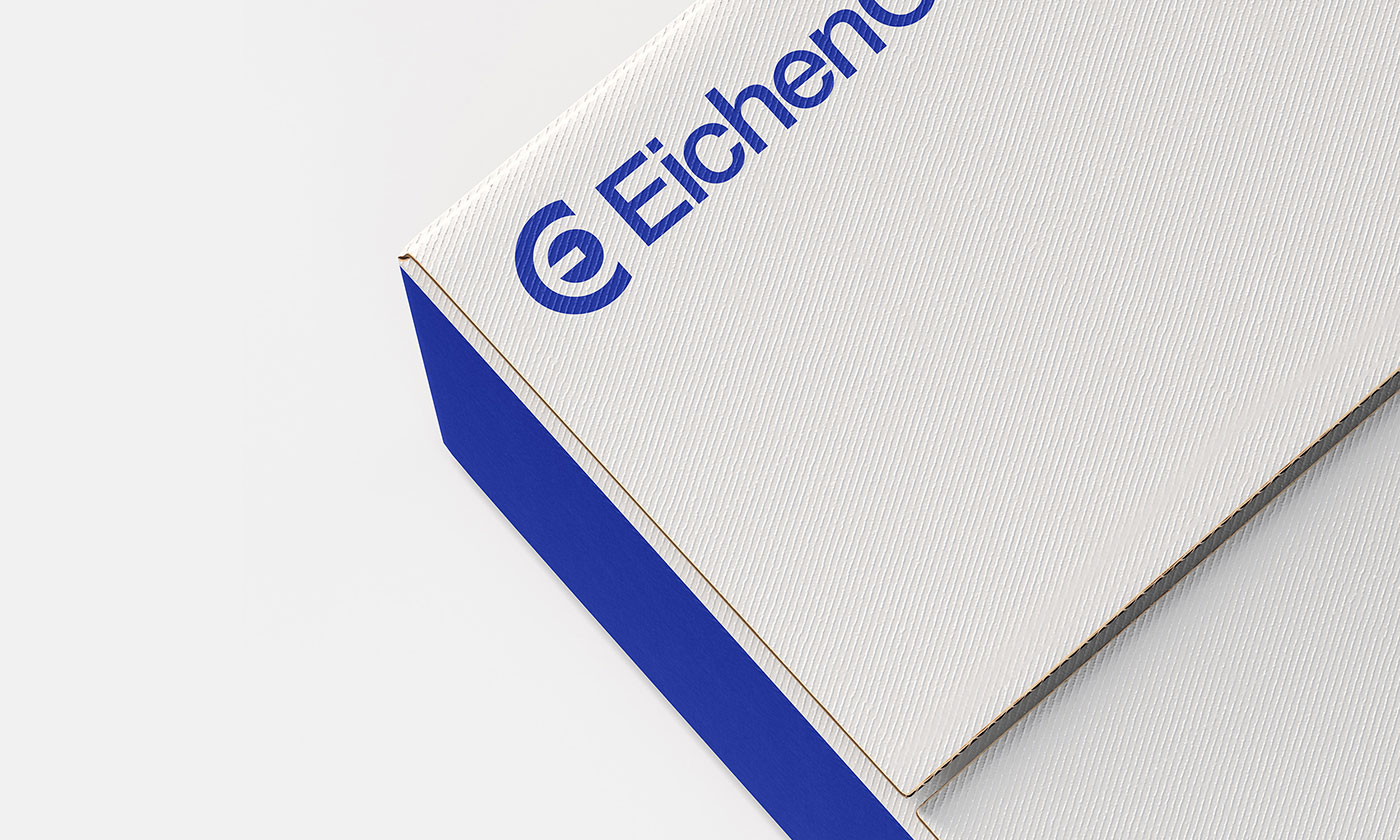 EichenCredit
Corporate Identity
Strategy
Brand Identity
Art Direction
Web design
EichenCredit is a service based in Berlin, Germany, helping foreign private investors to find a suitable finance partner for their German property purchases. The strong identity intends to create a trust in a high quality digital service, setting a new standard in the mortgage loan industry.
Design Made in Germany ︎

Graphic element
The general concept of the identity is based on the geometrical abstraction of the letter "E" and "C" conveyed into the symbolism of a coin-filled into a money box.

Therefore, the brand's image focuses on essential forms and on sensitive use of colour. The indigo is a dominant visual element to address trust and to introduce the users into the world of a tech company. The result is direct and audacious, connecting geometric abstraction and bold colour.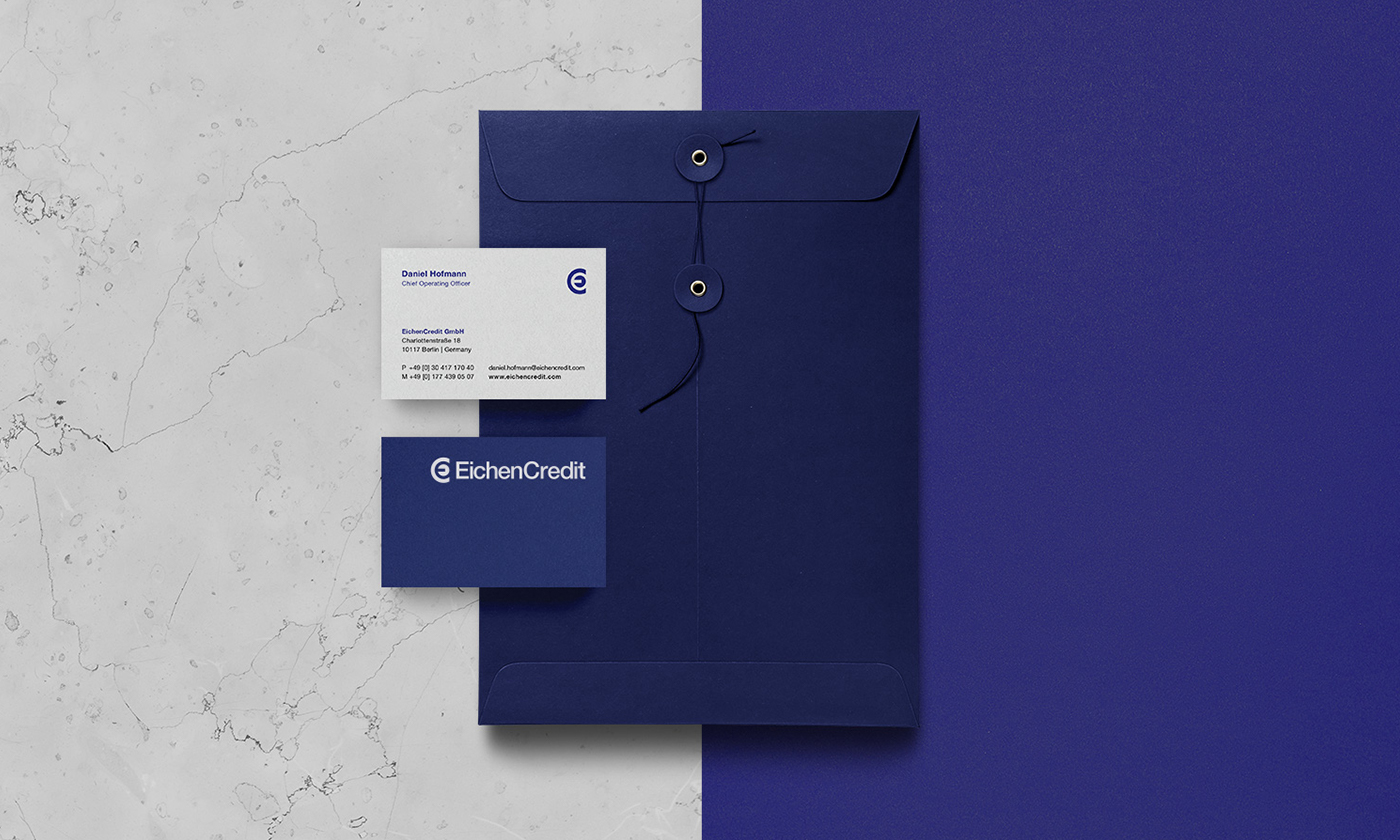 Web Design
In addition to the new brand identity, we have developed a visual language for the company website, later on, applied to the design of the digital product. A strong yet sophisticated colour palette was defined to enrich the communication with vibrant tones in the online applications.

We spent time with EichenCredit's teams crafting the high-quality design that would fit, across different platforms, with the company's values.